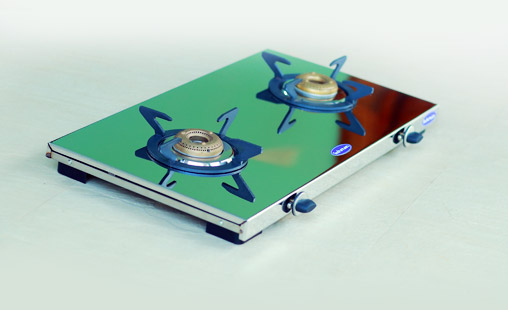 The gas light joints in gas rail and leak proof-gas cocks prevents any sort of fire-hazards and provides safety. Best quality stainless steel sheet is use for elegant look and sturdy body. The strong powder coated pan support with latest technology is an additional advantage. Quick flame travel, stable flame, Noise less functioning, Soot less burning, High thermal efficiency are other advantages of this stove. Our single wick & multy wick kerosene stoves are also have same quality as specified by relevant ISI Standard.
» Accurate gas injection Jet with calibarated orifice.
» Pre-calibarated primary air mixing hole on the mixing tube with accurate mixing head.
» Calibarated burner ports and precisioned machining of burner head and mixing tube.
» Maximum thermal efficiency and full combustion of gas.